At a hotel in Samut Songkhram like Baan Siriporn Resort, you're assured of a warm welcome and helpful service. The Baan Siriporn Resort offers 4 accommodation options. Families, leisure travelers or business travelers can all enjoy their stay in the heart of Samut Songkhram. Our convenient location, combined with the superb surroundings of the Maeklong river, creates the perfect environment for recreation, meeting or event. Free Wi-Fi is also available throughout the hotel.
Is there any riverfront/river view room?
No, we don't have any riverfront/river view room. The resort is set on the bank of Maeklong river. As we proceeded the construction legally, we can't build any riverfront room by the river area. There must be some space between rooms and the river as required by the law. The riverfront area is a common area for all guests. There is a bridge on the river for fishing. Next to the bridge is reception and breakfast area. Finally, next to the reception area is guest rooms. Just walk from the room about 1 minute, you can experience the beautiful scenery with good surroundings of the Maeklong river.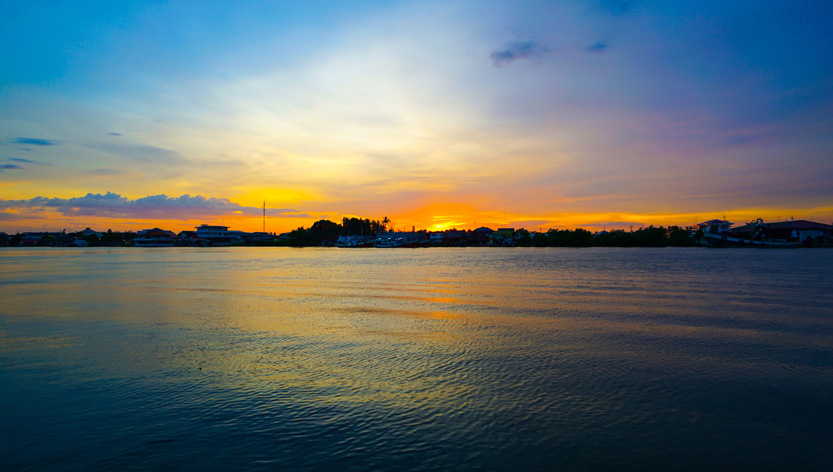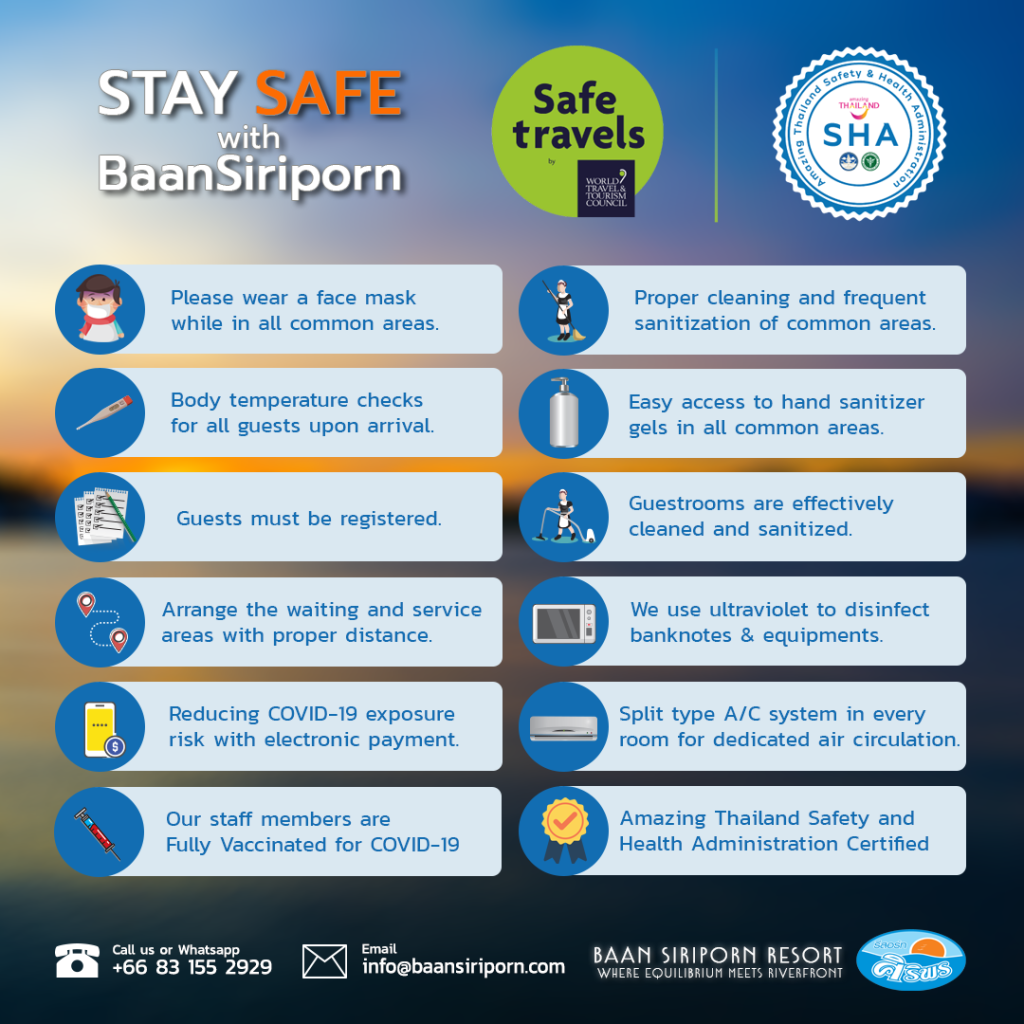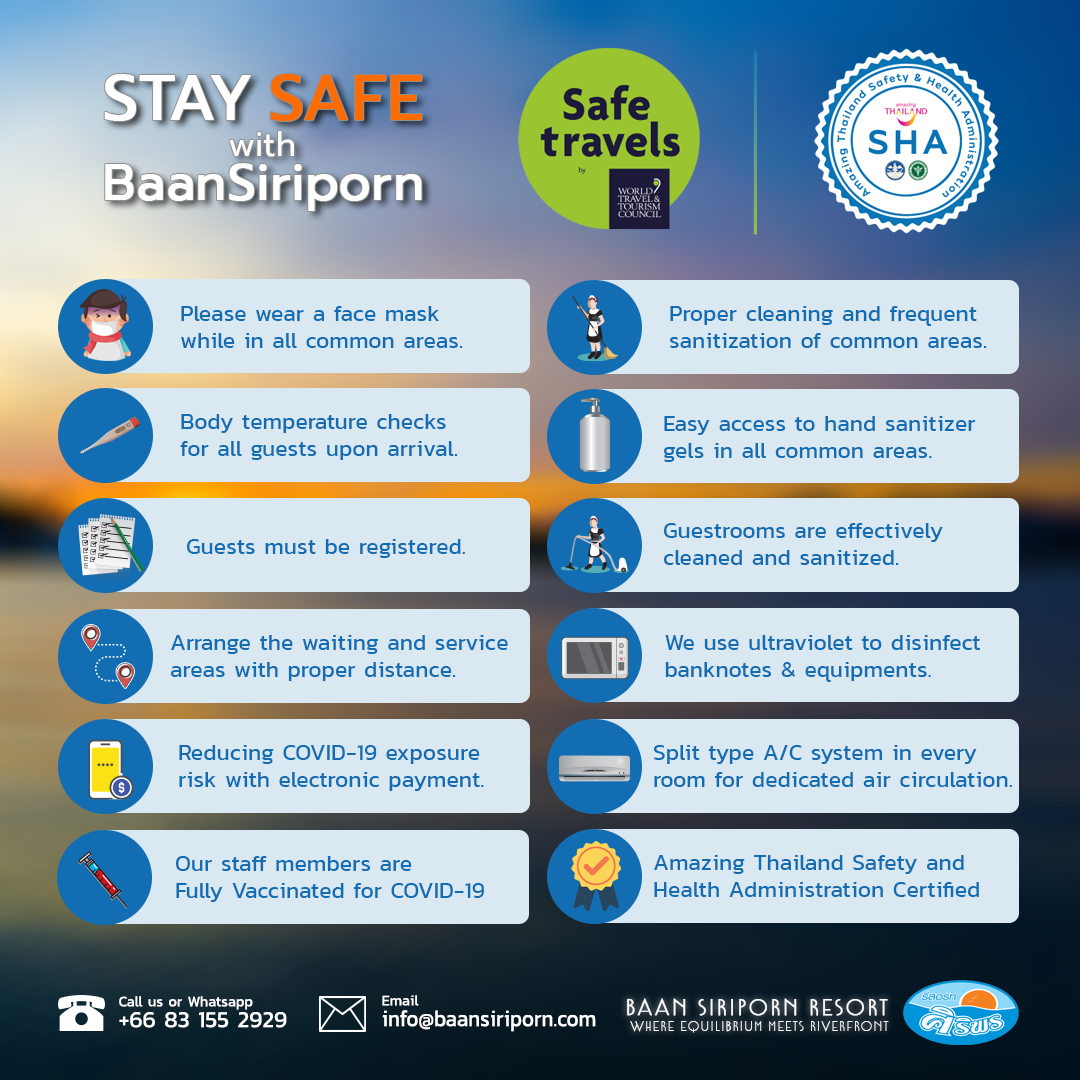 Stay Safe with us
Here are some hygiene practices that we have implemented at our hotel include:
Please wear a face mask while in all common areas.
Body temperature checks for all guests upon arrival.
Guests and visitors must be registered.
Arrange the waiting areas and service areas with proper distance.
Reducing COVID-19 exposure risk with electronic payment.
Proper cleaning and frequent sanitization of all common areas with special attention to high-touch surfaces.
Easy access to hand sanitizer gels in all common areas.
Guestrooms are cleaned and sanitized regularly with the use of effective cleaning products.
We use ultraviolet light to disinfect banknotes and other equipments.
We provided split type air conditioning system in every room for dedicated air circulation.
Family Plan
Children under the age of 4 sharing room with parents stay free of charge (Max. one child per rooom)
Complimentary breakfast for children under the age of 4 dining with parents (For room with breakfast plan only)