At Baan Siriporn Resort, safety and wellbeing of all our guests and staff remain our top priority. As coronavirus is continuing to spread globally, we would like to assure you that we have taken all necessary measures to keep our hotel secure and protected from the outbreak.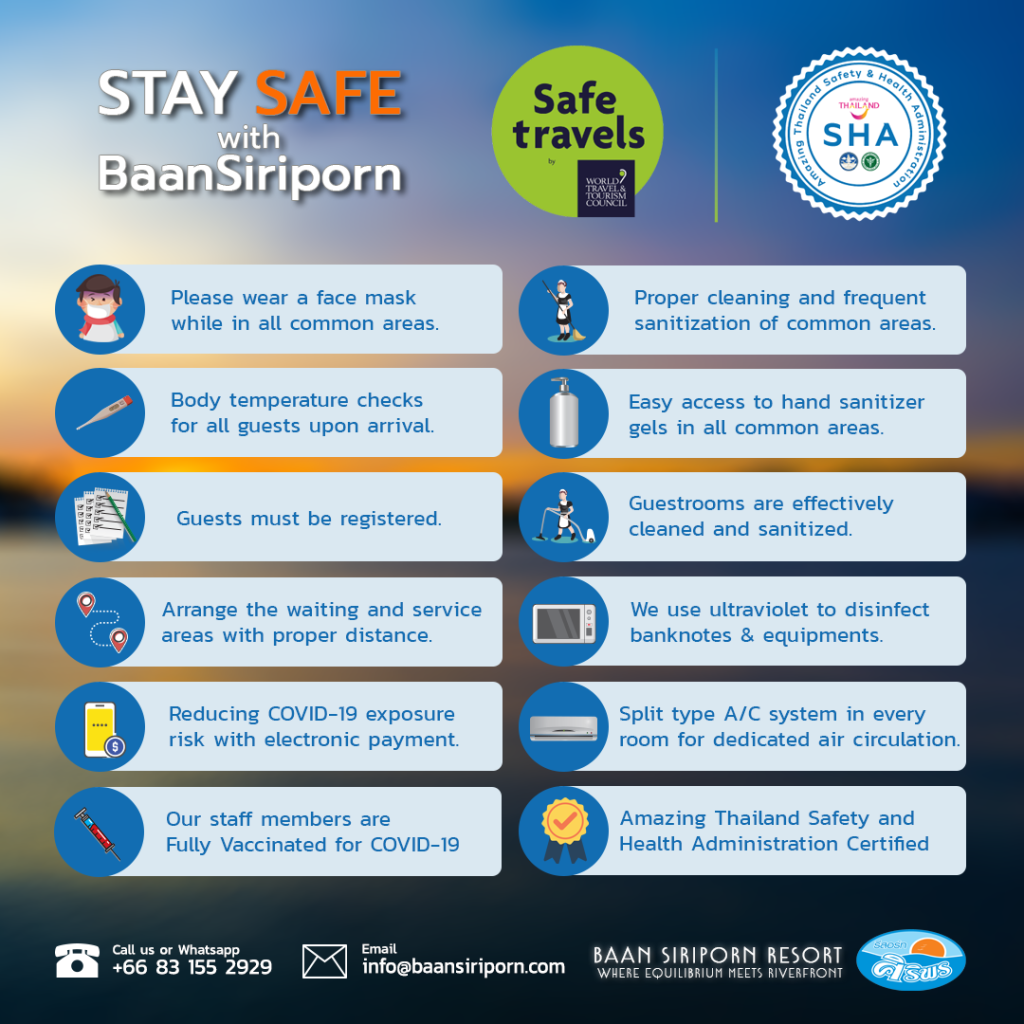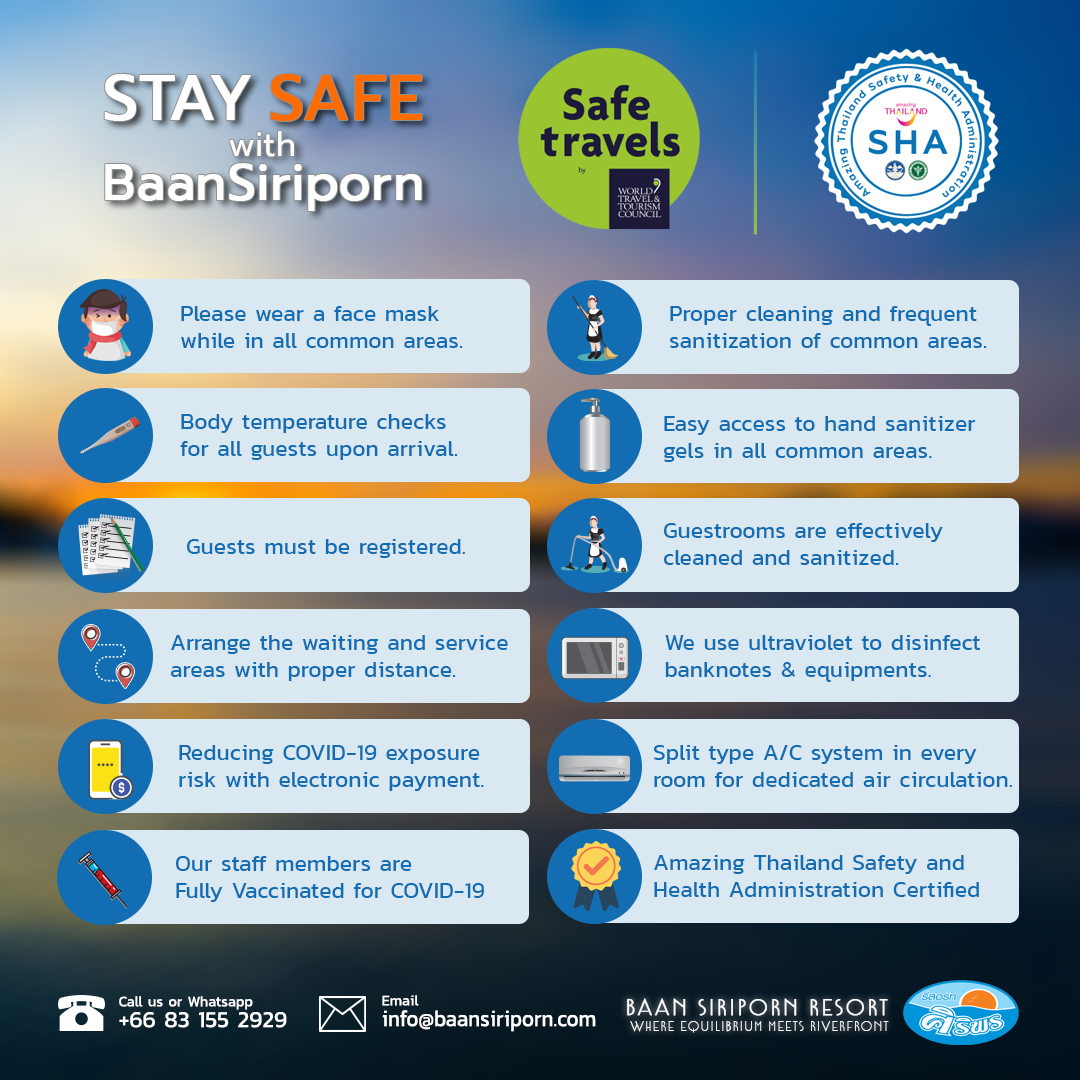 "Stay Safe with Baan Siriporn Resort"
We have enhanced our high standards of cleanliness for the good hygiene of our hotel operations. We are also following the government health and safety guidelines to protect you while maintaining stay quality.
Here are some hygiene practices that we have implemented at our hotel include:
Our hotel are Amazing Thailand Safety and Health Administration Certified. (SHA Plus+)
Our staff members are fully vaccinated for COVID-19 according to government regulations.
Please wear a face mask while in all common areas.
Body temperature checks for all guests upon arrival.
Guests and visitors must be registered.
Arrange the waiting areas and service areas with proper distance.
Reducing COVID-19 exposure risk with electronic payment.
Proper cleaning and frequent sanitization of all common areas with special attention to high-touch surfaces.
Easy access to hand sanitizer gels in all common areas.
Guestrooms are cleaned and sanitized regularly with the use of effective cleaning products.
We use ultraviolet light to disinfect banknotes and other equipments.
We provided split type air conditioning system in every room for dedicated air circulation.
Although it's difficult year of the tourism industry from the epidemic going on all over the world, we greatly appreciate your trust and confidence in our hotel, and we look forward to welcoming you with our warm & welcoming service and Thai Hospitality with the good hygiene practices for your comfort throughout the stay at Baan Siriporn Resort.
Safe Travels with SHA Plus+ Certified Hotel